So, so much more enjoyable than Ursoc!
The previous bear-boss sort of brought the mood down for us, but thankfully Dragons of Nightmare were just the breeze of fresh air we needed. Much more engaging, interesting fight, more going on, room for some strategizing – good stuff all over!
A point could be made, again, we killed it later than we should have, but oh well, at least this time it was just simply a matter of more practice, no silly issues with raid composition, gear, servers or whatnot. And it was fun through and through.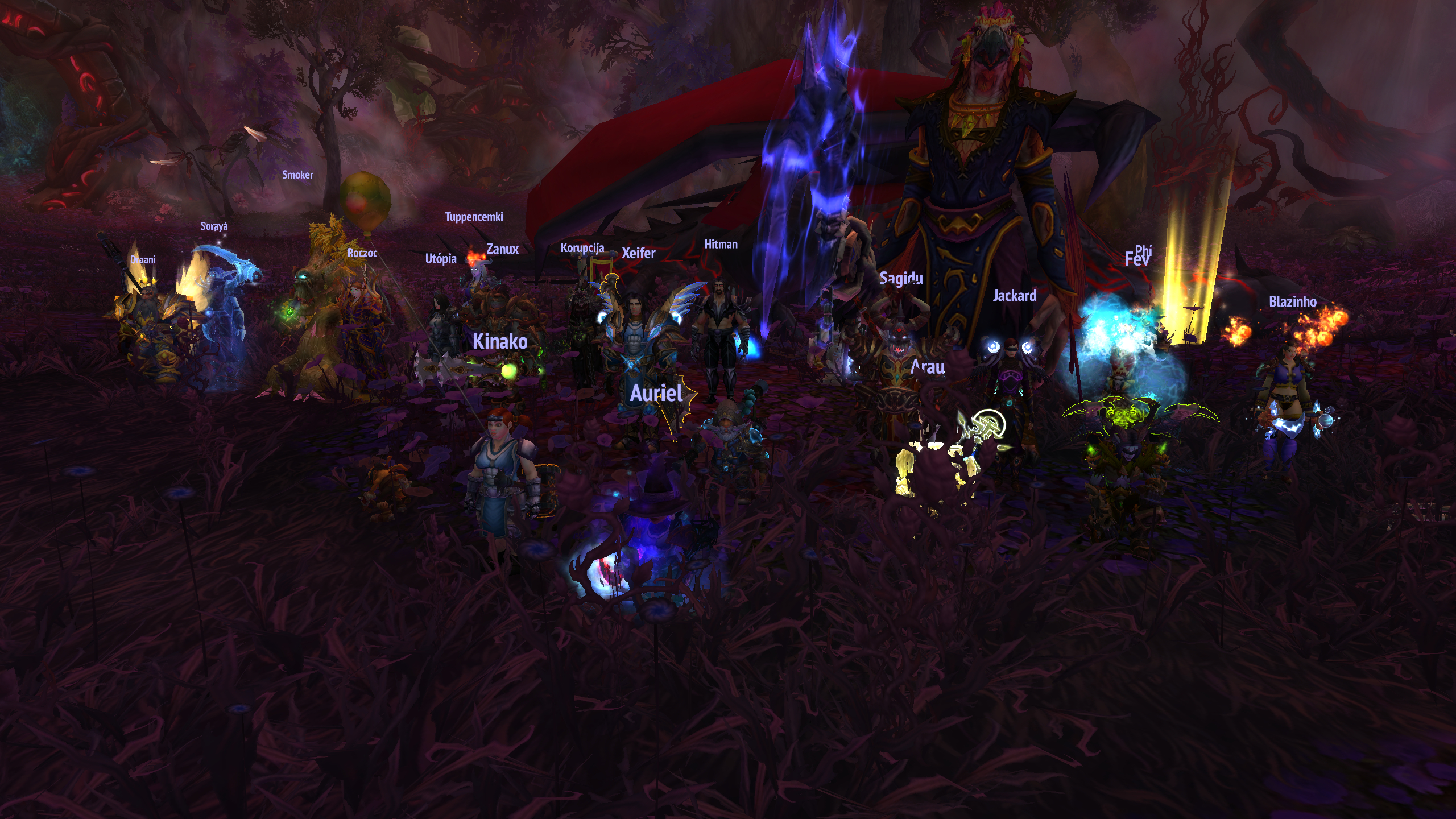 (find the gnomes in the tall grass)
Now having slayed the lovely Dragon-gang we proceeded to the respectable Eye-boss. Because, I mean, who in his right mind will remember a name like Il'gynoth? Anywho, the fight has a reputation for being the second hardest in the instance, so we did not expect too much. It is not quite dead yet, but there have been some rather promising attempts made already.