So this is basically where Legion launch caught up with us. Ursoc was not supposed to be the next target for us, we wanted to push the gear check encounter further down the line. We also most certainly did not expect some pretty bad server lag at that point.
Sadly, due to temporary absence of certain key players we needed to smack the bear and with an absolutely ridiculous raid composition. Even more sadly, we fought the servers just as much as the actual encounter. We would of course not be ourselves if we didn't secure a sub 1% wipe and then never managed to kill the boss that reset.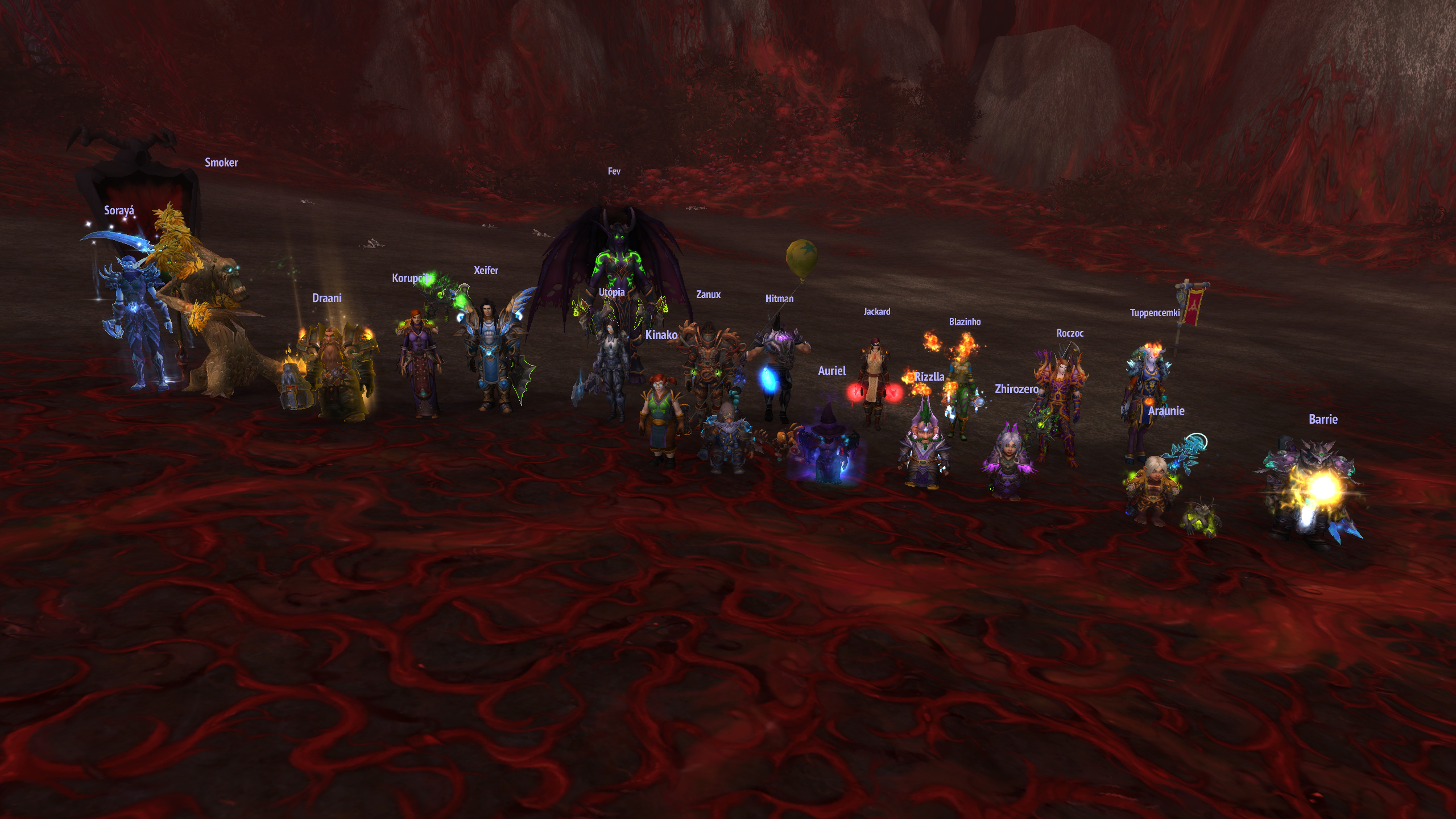 (a keen observer will notice an alarming lack of bear-corpses in the background; let's just say we were a tad too eager to distribute the loot and the boss gone POOF!)
Because of all that the kill felt very late, but at the same time we knew there was not really much we could have done better. As a result we took a ridiculous dive in both world and server rank. That is not nice, but it is also not too big of a deal – it is not what we are focused on and, again, we had a good plan, just that circumstances made it impossible to follow it.
What matters is that the somewhat bearing unbearable bare bear is just barely dead. And from here on it will only get easier each week to slay him. Now things are looking brighter as well – next stop, Dragons!