Fierce gnome on the poster tells the whole story here –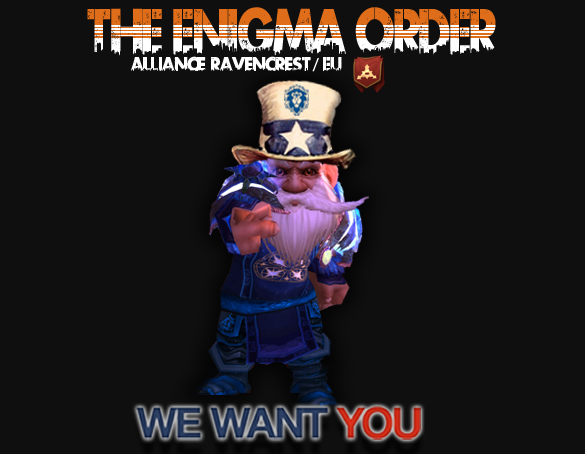 We feel we are in a pretty good shape and expect some high quality and good fun in upcomming raids. Our new policy results in more time spent working on new heroic kills, less on farming encounters we have already beaten. The roster is ok to that end, but we could accomodate few more strong dps. We therefore seek skilled, experienced, active and quite geared players to further strenghten it. The chart on the right hand side of the site has up to date information related to recruitment.
Give it a go and you might just find yourself side by side with the gnome sooner than you expect!